I don't usually post about indie-fundings thangs, but I am doing this, and it is probably the only time you will get a chance to buy Florian's work.  He died too soon in an accendent, was an amazing artist, and a good guy!  They are trying to raise the money to print a book of his sketches.  Starting at about $45 USA, shipped, I am trying to spread the word.  BTW, you can go see samples of his work on Flickr.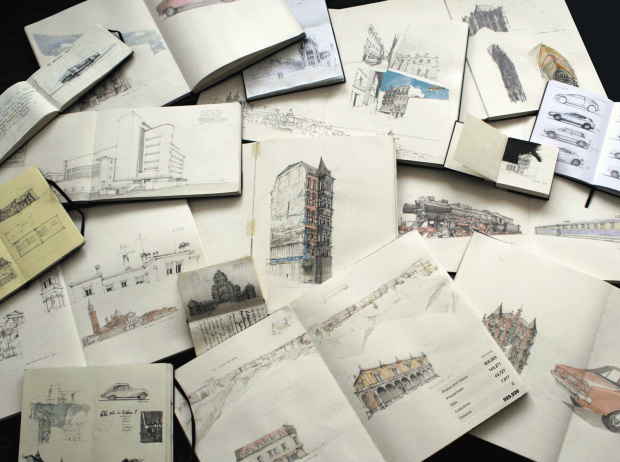 Florian Afflerbach. Der Zeichner
A selection from the 2,000 sketches by the architect, urban sketcher and illustrator of vehicles.
Florian Afflerbach (1980-2016) was a remarkable person and sketcher. His self-chosen job was to revive the art of freehand drawing, most notably for students of architecture, because "the spontaneous and intuitive freehand drawing is capable of authenticating the designer's idea on paper." He coined the sentence: "You can only see well with a pencil".
Florian was a trained architect and teacher, assistant professor of the Department of Spatial Design and Design at the University of Siegen, as well as assistant professor of the Department Architecture at the University of Dortmund. He was an author, urban sketcher, car enthusiast, urbanist and so much more.
He was torn out of his life too early with just 35 years. Please help us to make his artistic heritage unforgettable!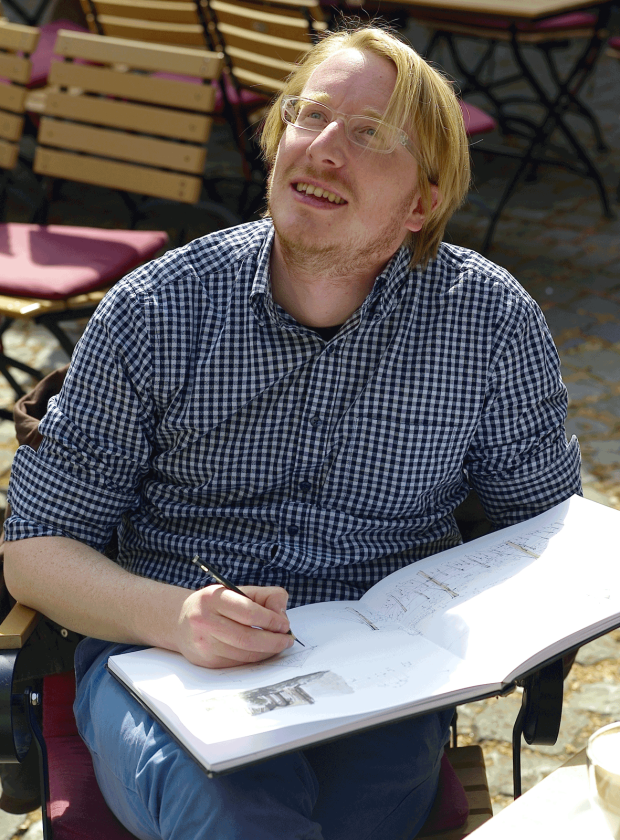 Go buy one!  Buy one for a car enthusiast!  It is an amazing deal, and two weeks to go.